A peanut sheller is a machine that has been designed with an aim of removing the shell from the peanut's kernel. This machine can easily be purchased at the peanut company or simply by visiting the peanut website. It is operated manually and is believed to have the ability to shell about fifty kilograms of peanuts that are raw and dry each hour.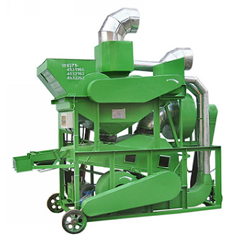 A peanut sheller functions in three main ways. These ways include, cleaning & sizing; de-hulling and thirdly separation. These three ways perform individual tasks to ensure that the shelling is effective. During the cleaning and sizing process, all the peanuts that are unshelled are inspected, then graded and lastly passed through blowers, screens and magnets as well in order to remove any foreign things.
In the de-hulling process, rollers are used in cracking peanuts while at the same time ensuring that the peanut kernels are not damaged at all. The beater present in the machine crushes the peanuts. Then the peanuts together with the shells are pushed via the gaps.
Lastly, we have the separation process where the screens and other air drafts are used in separating the shell fragments and the peanut kernels as they fall from the drum. They are then sized so that damaged pods are removed easily.