Peanut butter is often used in meals and cooking, the special flavor makes it very popular in the world, make peanut butter in the kitchen requires very mature skills, any improper process might make the final product with bad flavor, sometimes it goes bad within a few days. Since the peanut butter production is too complicated for individuals, peanut butter machine was invented for the large scale production.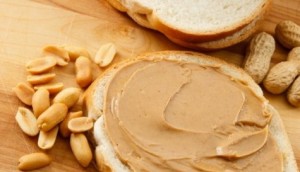 How is good quality peanut butter produced in the factories?
The large scale peanut butter factories always have whole set of peanut butter machine lines, it is for the continuous production, small peanut butter plant only has single peanut butter machine or the integrated peanut butter equipment. The operation might be different, the working principles are the same.
1.    Peanut picking: Keep peanuts that are complete, white kernel and have good flavor, filter out the ones that have gone bad, have worm problems or are not ripe.
2.    Peeling: the redskin is the impurity in peanut butter production, so it has to be removed in the pretreatment. The peanut kernels with redskin are delivered to the boiling water for 5 minutes, then they get cooled in the cold water, the redskin will shrink and is very easy to be removed, soaking time in boiling water can be adjusted but shouldn't be too long.
3.   Washing: After the redskin is removed, wash and clean the white kernels in flowing water, deep mill the peanuts into seriflux with the milling machine.
4.    Add other ingredients: here is an example of the recipe: 30KGs of peanut seriflux, 35KGgs of White granulated sugar, 250g agar. Make sugar liquid with the concentration of about 75 percent, then add other ingredients into it, stir it well, agar can make the final product more steady.
5.    Concentration and sterilization: for the better flavor and nutritional value maintain, the concentration conditions are in the low temperature and vacuum environment, then the peanut butter is heated to 95℃ for 50 seconds and immediately into the canning process.